La Suisse compte 4 langues. Nous pensons que c'est vraiment cool, mais nous n'avons pas actuellement la capacité de traduire correctement notre site web dans toutes ces langues. Nous te remercions de ta compréhension.
 Serais-tu disposé et capable de nous aider à traduire en français, en italien ou en romanche ? Envoye-nous un message à info@projektchplus.ch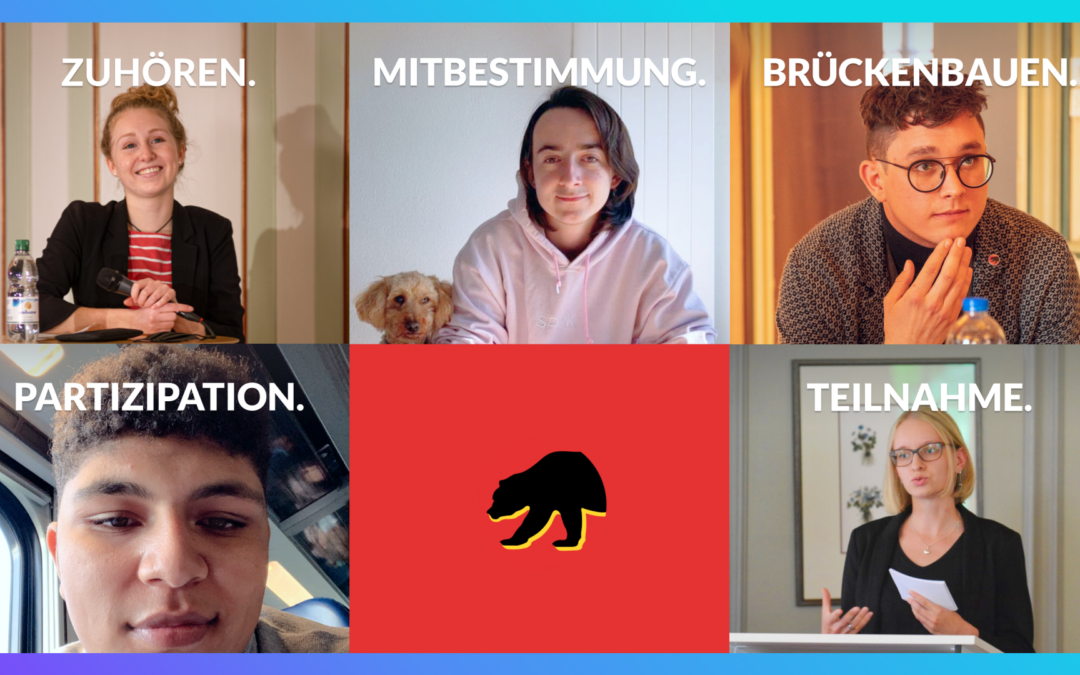 The world is upside down. How does that affect us? During the elections in the canton of Bern, we asked members of the youth parliament what they want from our democracy and from the politics in Bern.
mehr lesen