La Suisse compte 4 langues. Nous pensons que c'est vraiment cool, mais nous n'avons pas actuellement la capacité de traduire correctement notre site web dans toutes ces langues. Nous te remercions de ta compréhension.
 Serais-tu disposé et capable de nous aider à traduire en français, en italien ou en romanche ? Envoye-nous un message à info@projektchplus.ch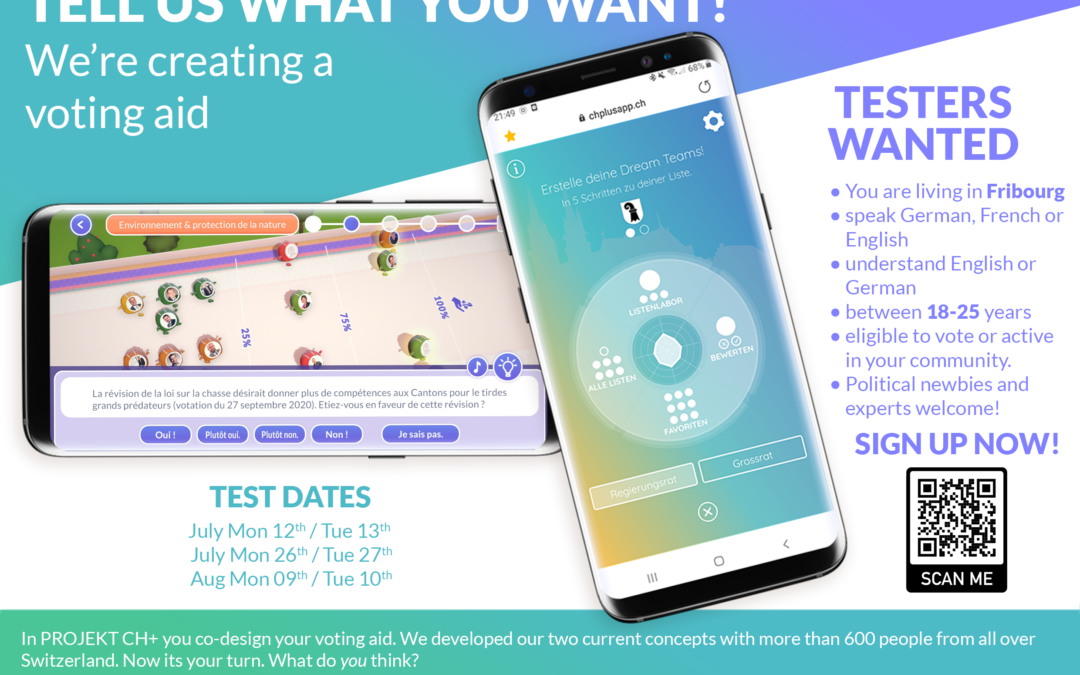 For our current project round in the canton of Fribourg, we are looking for testers who have a say in how new functions are implemented.
This way to the registration!
mehr lesen